Traveling is the great thing to do it not only relaxes you but also but also gives you the experience of your life. There are not just destinations but it also have well experiences that will go down the book of your memory lane. There's plenty of travel experiences to be learnt, a bevy of experiences that temper you into the man/woman you will become. As you reach the respectable age of 30, there is an air of nostalgia of leaving your youthful days behind. Here we given you some road trips that you should make before you turn 30.
1. Jaipur to Jaisalmer

Jaipur is known as the pink city and Jaisalmer is called the golden city of India. The distance from Jaipur to Jaisalmer is 568 kms and it is 9 hours to reach the distance. Jaipur - Jodhpur road is a Fantastic Highway run of about 350 kms and time taken normaly is 5-6 hrs. From Jodhpur to Jaisalmer is again 300 kms (5-6 hrs), the deserted road with a very less traffic. The tavelers can enjoy the dessert while relishing on the authentic Rajasthani food and dancing to the tunes of 'Padharo Mhare Des'!. The Raj Palace is a good heritage hotel located on the Ajmer road in Jaipur to stay. And in Jaisalmer the Himmatgarh Fort is located just outside the Jaisalmer fort.
2. Trip to Kasol
Kasol is an ideal destination for a two-three day getaway for roadtrippers that love snow. It's a tourist hub for Israelis, with signs of various cafes and restaurants in Hebrew serving great food, of cuisines from all around the world. It's an everybody's checklist and the place hasn't disappointed any of those who planned a Kasol trip based on feedback from friends; family, travel bloggers and roadtrippers. Situated amidst a number of other scenic destinations,it's an easy going thrilling spot for offbeat destination lovers.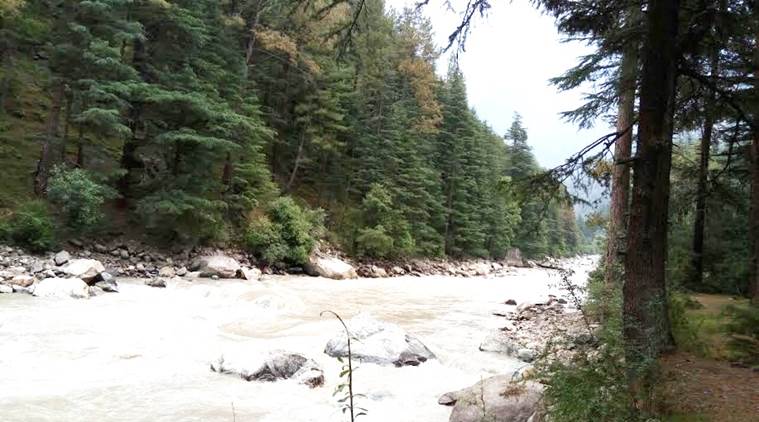 3. Manali to Leh
Manali to Leh road is one of the highest and toughest roads to travel, it will definitely give you an adrenaline rush. The road crosses many small streams of ice-cold water from snow-capped mountains and glacial melts without a bridge and it requires well driving skill to negotiate fast-flowing streams. The landscape changes immediately after getting past Rohtang Pass and it entering into Chandra river valley in Lahaul region that lies in rain-shadow. Accommodation options available at Keylong Jispa and Sarchu.
4. Trip to Dudhsagar waterfalls
A trip to the Dudhsagar waterfalls is nice experience like no other and is located at Goa-Karnataka border. The Water Fall can be reached by road , from Kulem which is off National Highway and all Interstate Busses halt at Mollem where the Park office is located. Take a refreshing trip to Dudhsagar Falls which is located 60 km from Panaji City and it has also been showcased in famous movies, including Chennai Express. The best time to visit here is towards the end of the monsoon, when the fall has abundant water, and it's relatively easier to trek once the rains are over.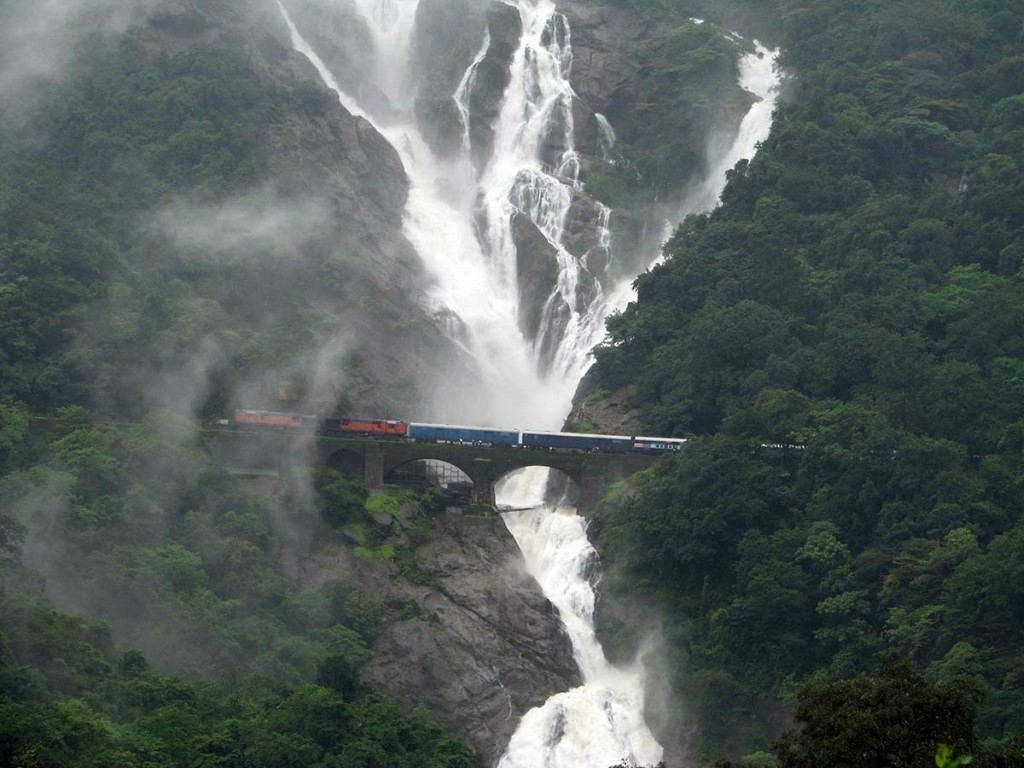 5. Dehradun to Nainital
The road from Dehradun towards Nainital is all about the nature, hills and great climate, making things perfect for photography enthusiasts. The driving distance between Dehradun and Nainital is 270 km and the aerial distance from Dehradun to Nainital is 170 km. Once in Nainital, you can either admire nature in all its grace, or shop for woollens at Bohtia Bazaar. There are several buses that run between Dehradun to Nainital every day, but the best way to reach Nainital, is by train.