A blog is one of the nice option to drive traffic to a website. The blog can have a tremendous impact on your business by attracting traffic to the website, helping to build a social media audience and making an impression on prospects and clients alike. By adding great articles to your blog, you will provide useful resources to the viewers and publish more pages for search engines to index. There are many technical ways to help a person to place higher in the search engines. Some of them are dsscribed below.
1. Select the Artcle Topics Wisely
The article topics you selected on your site will influence the kind of people who read your contents. If you publish many basic tutorials on a topic, you will attract by a lot of beginners. Decide about who your target audience is, what they want to read and what type of messages you want to convey. Backpackers, solo travelers, travel couples, you have to find something makes you unique. We also like to write with the hearts on the sleeve and discuss the insecurities,the accomplishments and the struggles.
2. Promote using social media
Try to share the new blog posts across your social media networks, including Twitter, LinkedIn, Facebook, Google and Pinterest. Social media success does not grow overnight and, like everything else in the blogging world, it need some time and effort to make a success out of social media. Install the social media apps like AddThis or Getsitecontrol also so that the people can easily follow you on social media or share your posts.
3. Researching SEO techniques regularly
SEO or search engine optimisation can seem incredibly very complicated, but it's really not that bad. Study to use Google Analytics and understanding the basics of SEO can do crazy things for your traffi eventually. If your blog is up and running, and you've been working on it for maybe 6 months or so, it's the good time to start learning about SEO. Regularly go back over the old posts and try to improve the keywords and their general SEO.
4. Commenting on posts
Commenting on other blog posts going to be a major source of traffic, it does get your name out there. We would go to other people's blogs and see the insightful comments and discussions going on between established Bloggers and going through comment threads, pick out who was an authority in the travel market.The handfuls of visitors you'll get from blog comments might just be from other influential travel bloggers , who in turn may share or comment on your posts.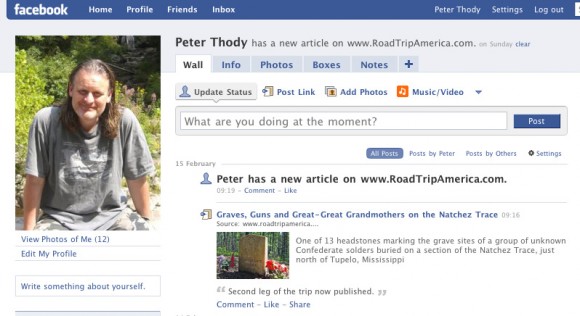 5. Adding good images
Studies have shown that the images you aading in blog posts boost readership. If you are adding average image on your blog,they are small, boring and blurred. The best resolutions to add an image in your blog is 737px wide and long with some text. You can't just pull any photo from Google because you risk violating copyright laws, locate royalty-free images from a site like Clipart.com.
6. Use Website Traffic Generator
Website Traffic Generator is a simple software to generate direct visits to your website. This will increase website traffic and improve SEO ranking.
All visits are direct visits. So it will improve your Search Engine Ranking.search engine results of your road trip blog move like a roller coaster.It seems 100% safe with Adsense.
Download now : Website Traffic Generator Download